More Usage Analytics
We made a slight change to the analytics dashboard to show 30 days of usage data. Previously we were only showing 7 days. Take a look at your dashboard and tell us what you think.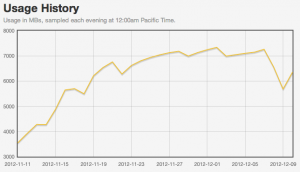 PaaS customers can access their analytics dashboard by visiting their PaaS provider's website and clicking on the MemCachier add-on. Other customers can get access to their analytics by logging in to my.memcachier.com, clicking on your application, and then clicking "analytics".
We're always trying to improve our analytics dashboard, so don't be shy in giving us feedback.